Sales Associates
We keep our customers and the world moving forward. Join our sales associate team.
Who We Are
With 30 locations and more than 2,300 employees, we are the certified Caterpillar Dealer for the mid-Atlantic region. Our talented team members sell, service, and repair all types of hydraulic systems, from earthmoving machines to industrial equipment. Join us in serving our customers with the utmost excellence. Let's keep our communities moving forward.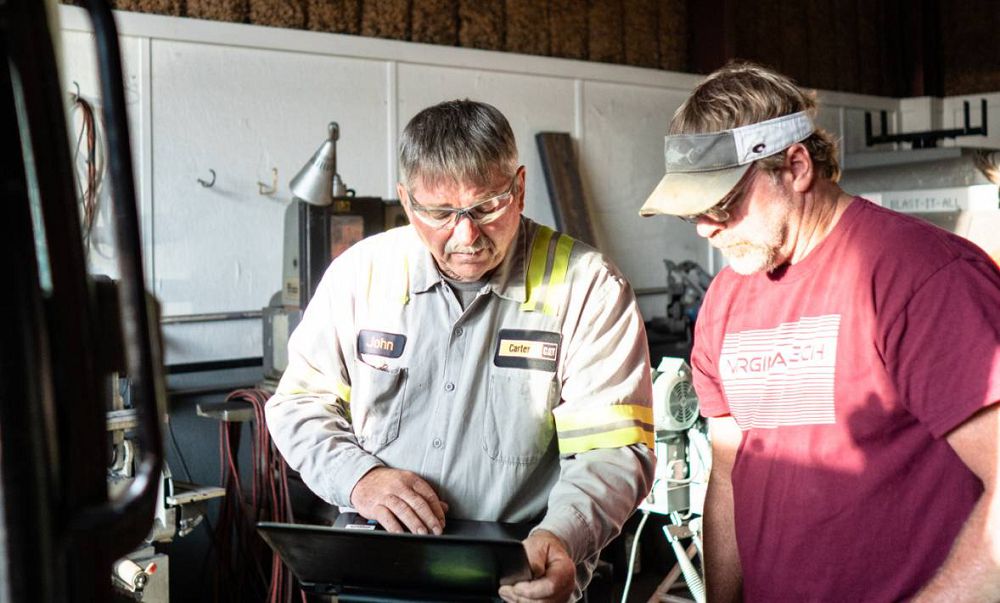 REDEFINING THE STANDARDS FOR CUSTOMER SATISFACTION
We don't want to be known for great customer service, we want our customers to be totally blown away by our dedication to their success. If that's the type of service you can get behind, you'll fit right in at Carter.
We seek to serve
We prioritize people above all, and we prove our words by taking every opportunity to go above and beyond for our customers. We strive to live according to our #1 value: seek to serve.
Everybody loves that sense of pride working for a company that you know is going to support you and you can retire from.
Join a team where you can build relationships and
keep the world moving forward.
Benefits
You'll receive more than a paycheck at Carter Machinery. From excellent healthcare to continuous education, we provide a competitive benefits package for our team members and their families.
Health Insurance
We offer comprehensive medical insurance, including a high-deductible HSA plan.
Dental/Vision Insurance
Employees can enroll in a dental and vision plan for themselves and their family.
Life Insurance
Free group life insurance for all eligible employees. Coverage is based on the previous year's earnings.
401(k)
Carter matches up to 6% of total compensation depending on years of service.
Flexible Spending and
Dependent Care
Carter offers both a Flexible Spending and Dependent Care Spending Program.
Vacation Plan
Carter offers an excellent paid vacation plan for employees.
PARTS COUNTER SALES ASSOCIATE

Job Category: Sales