Service Technicians
We keep our customers and the world moving forward. Join our world-class team of technicians.
Who We Are
Carter Machinery is the designated Caterpillar dealer in the Mid-Atlantic region. Our team of more than 2,500 employees services, sells, and repairs all types of equipment, from earthmoving machines to power systems, and everything in between. Technicians are instrumental in moving our customers forward and have a chance to make a difference every single day.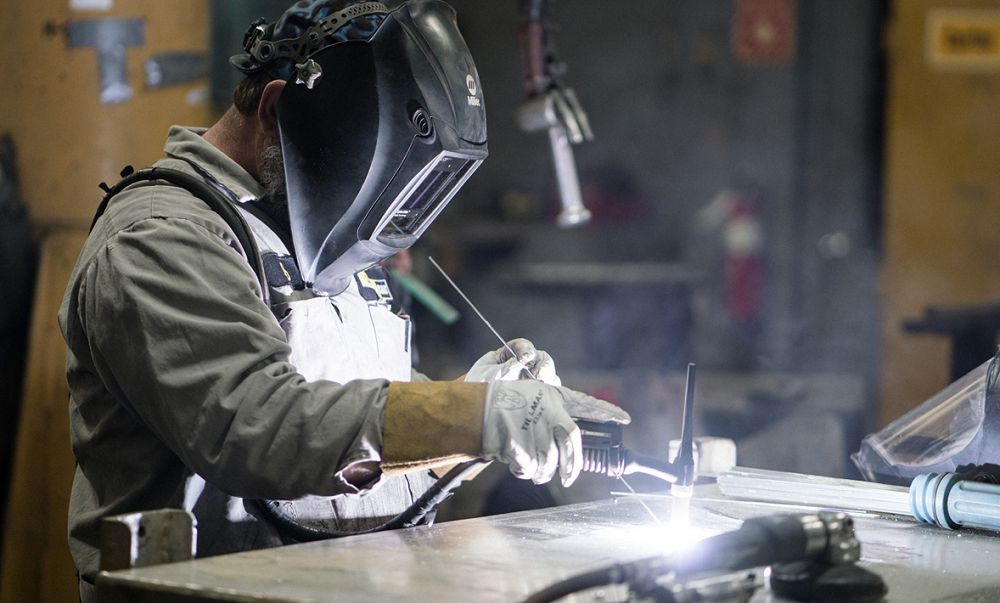 State-of-the-art Reconditioning Facility
Our 17,000-square-foot reconditioning facility is one of the best in the world, exclusively devoted to refurbishing engines, transmissions, torque converters, undercarriage, powertrain, hydraulics, and other specialized systems and components.
Hands-on Training and Development
At Carter Machinery, we believe people have an unlimited ability to improve if they're setup to succeed. That's why we provide hands-on, experience-based training. When you work at Carter, you'll put into practice every lesson as you learn it.
"My goal each day is to do the best I can, go above and beyond, and make it known to everyone that I'll do it right the first time."
Join a team where you can get your hands dirty and keep the world moving forward.
Caterpillar-Certified Training
When you train at Carter University, you'll earn credentials that verify your experience. After completing our 15-month program, you'll be a Caterpillar-certified technician—ready to grow your career to the next level.
Benefits
You'll receive more than a paycheck at Carter Machinery. From excellent healthcare to continuous education, we provide a competitive benefits package for our team members and their families.
Health Insurance
We offer comprehensive medical insurance, including a high-deductible HSA plan.
Dental/Vision Insurance
Employees can enroll in a dental and vision plan for themselves and their family.
Life Insurance
Free group life insurance for all eligible employees. Coverage is based on the previous year's earnings.
401(k)
Carter matches up to 6% of total compensation depending on years of service.
Flexible Spending and
Dependent Care
Carter offers both a Flexible Spending and Dependent Care Spending Program.
Vacation Plan
Carter offers an excellent paid vacation plan for employees.